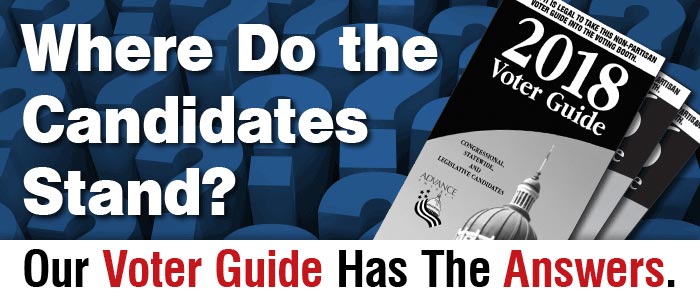 2018 Voter Guides – Advance America will once again be producing and distributing non-partisan Voter Guides so Hoosiers can cast an informed ballot for the November 6th General Election.
Between now and November 6th, millions of dollars will be spent on television ads, radio commercials, mailings and newspaper ads to try to convince Hoosier voters who they should vote for.
Advance America will help you sort through all of this to find the truth by producing and distributing our 2018 Voter Guide.