Contribute
Contribute
AAI General Fund
Advance America is the state's largest pro-family and pro-church organization. Advance America was founded in 1980 by attorney Eric Miller with just 10 people. Today, the grassroots network includes several thousand families, hundreds of businesses, and hundreds of churches around the state. Advance America is a non-partisan, tax-exempt educational organization and as such does not endorse any candidate or political party.
2018 Voter Guide Fund
Advance America will once again be producing and distributing Voter Guides so Hoosiers will be able to cast an informed ballot when they vote in the November 6th General Election. Your contribution will help tens of thousands of citizens know where the candidates really stand on issues of importance to Hoosier families. Advance America Voter Guides are non-partisan and can be distributed in churches too.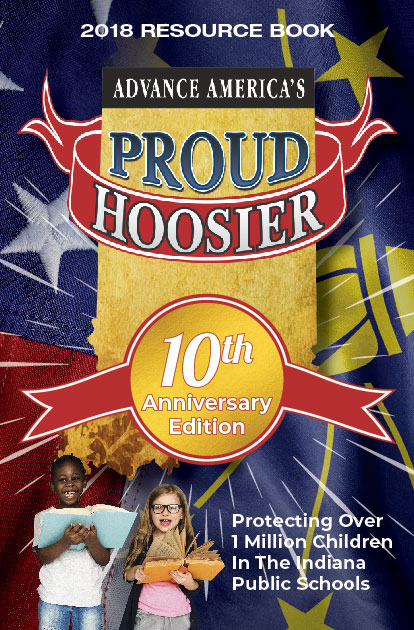 Proud Hoosier Program
(a membership commitment which includes a free gift for you!)
Proud Hoosier Partners also receive the brand new, "Proud Hoosier 2018 Resource Book" as our gift for joining. This "how to" book written by Eric I. Miller explains how your Indiana Legislature operates and how you can impact what happens at the State House.
---
Choose a donation type to continue:
Donate $8 Monthly Gift (for 12 months)
Donate $96 (one time gift)